On this page you can find my customized "things" for Pirates CSG.  This includes my custom game pieces, my Basic Rules, and custom islands, terrain, and structures I've made.
---
My Basic Rules
My Basic Rules (not Windlass) (.pdf file with more common fonts)
Basic Rules (.docx file download, with the Windlass font)
This is my attempt to combine the Start Here rules and Complete Game rules into one document, while simultaneously changing a few things that I believe are the best house rules, and also keeping the overall document relatively short by saving space where practical.  These are the basic rules that I intend to teach new players with.  I talk about some of the changes in the video below.
Sets
–Pirates of the Age of Sail (PotAoS, or AoS) is my first custom set, which I started in 2011.  I have since been modifying and adding to it.  The set is entirely historical in nature, encompassing a huge number of ships, historical figures (as crew), forts, and equipment from the real Age of Sail.  My plan is to create one historical custom every day to make progress on the set.  The total number of game pieces is therefore only limited to the amount of historical knowledge that is available on the topic and can be discovered.  The current Custom Ships thread has my daily "releases".  This set is constantly undergoing changes and additions, and due to the sheer number of game pieces still to add, it may never be "complete".  Any suggestions are welcome.  You can find the set on the 1st sheet, with custom crew links and keyword abbreviations on the 2nd and 3rd sheets.
–Pirates of the Epic Seas (PotES or ES) is my second custom set, which I started in 2018.  It is the complete opposite of the Age of Sail set, containing only fictional game pieces.  The set is based on "epic" things and a general theme of global war, or at least the grand threat of it.  Just like Age of Sail, the set is currently "under construction" with a ton of additions coming in the future.  You can find the set on the 4th sheet, with keyword abbreviations on the 3rd sheet.
Custom Islands, Terrain, and Structures
Normally I would leave out the structures part, but I've found myself building an increasing amount of man-made things that cannot be classified as islands or terrain.
Custom Islands and Terrain thread
Ocean Terrain Contest #3  (ended August 1st 2018)
–My entry for OTC3 (details the stuff I made in 2017 – a lot of my cooler stuff!)
Also, feel to reach out to Ross in AZ; many of the islands you see in my battle reports were made by him!
Here is the video I made for my OTC3 entry:
Grand Shots
Some pictures showing more than one of my creations at a time. These really show how large and dominant the pieces are, and how fun and "commanding" they are during gameplay.
The Sea of Allost, showing the Roost, Tunnel, Kingdom, and part of Broken Horn Island. (other islands/terrain not to be considered for the contest!)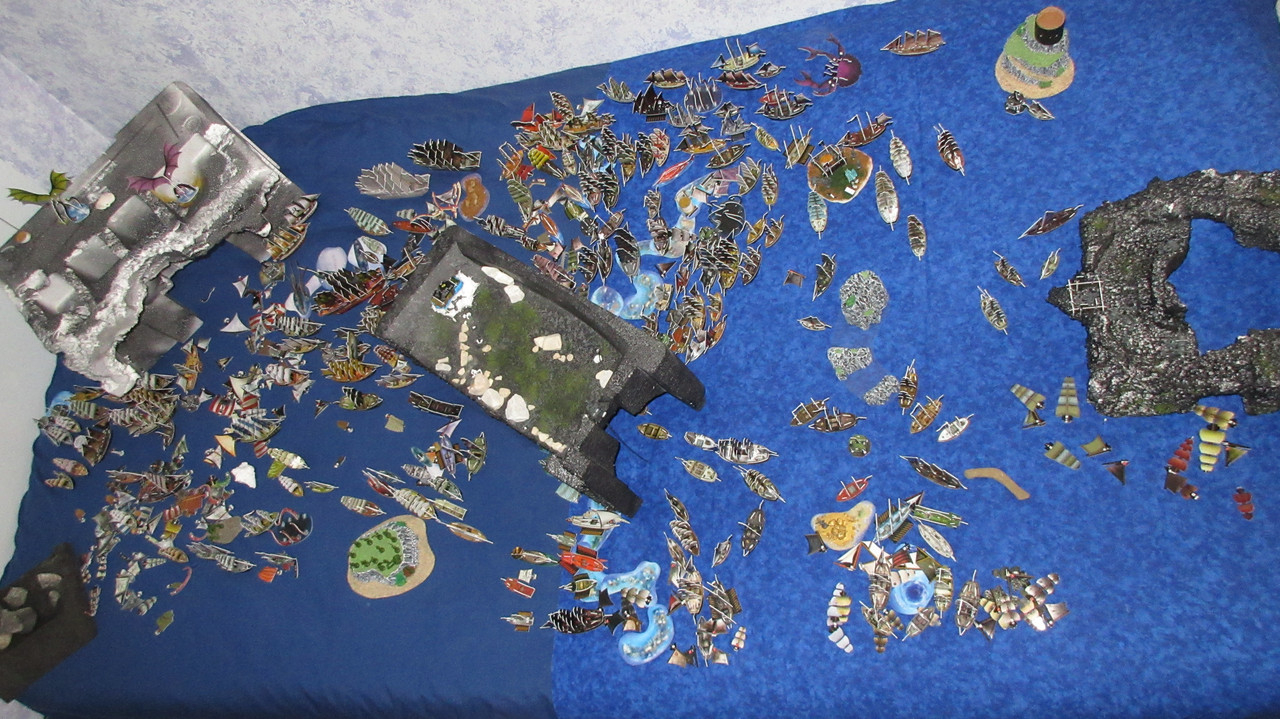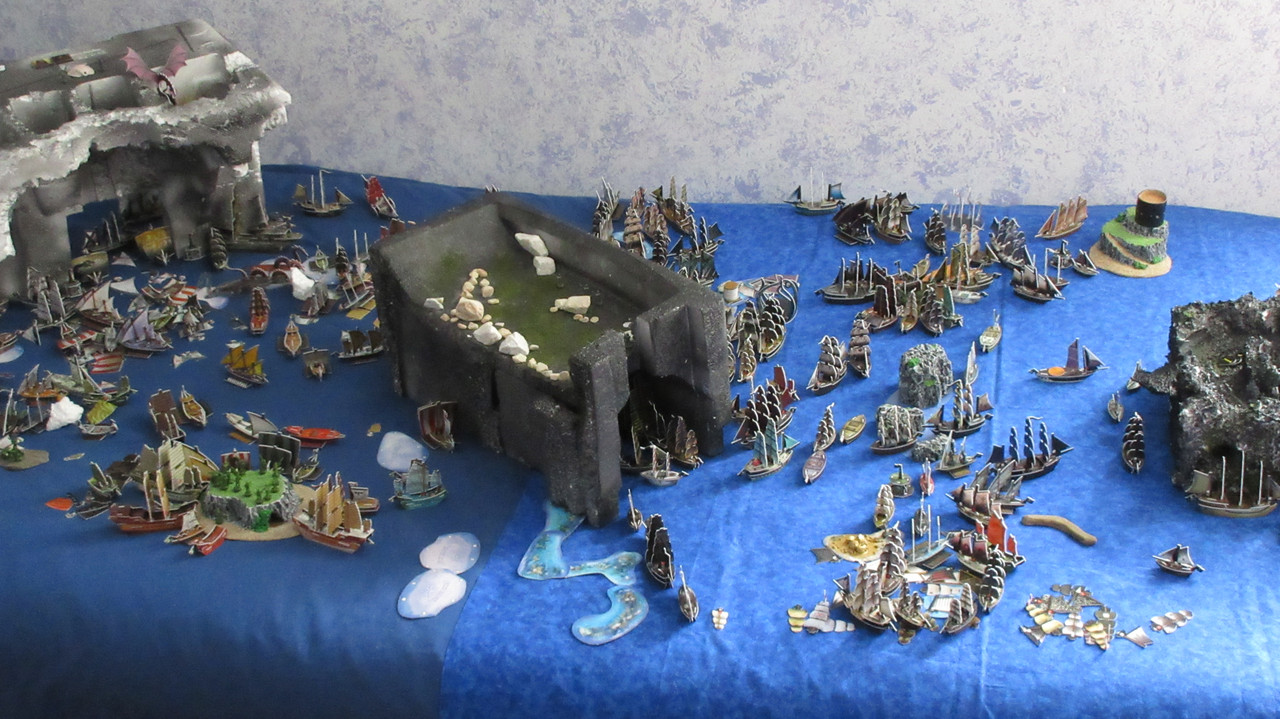 Tunnel and Roost! (island in foreground made by RossinAZ, obviously not for my entry)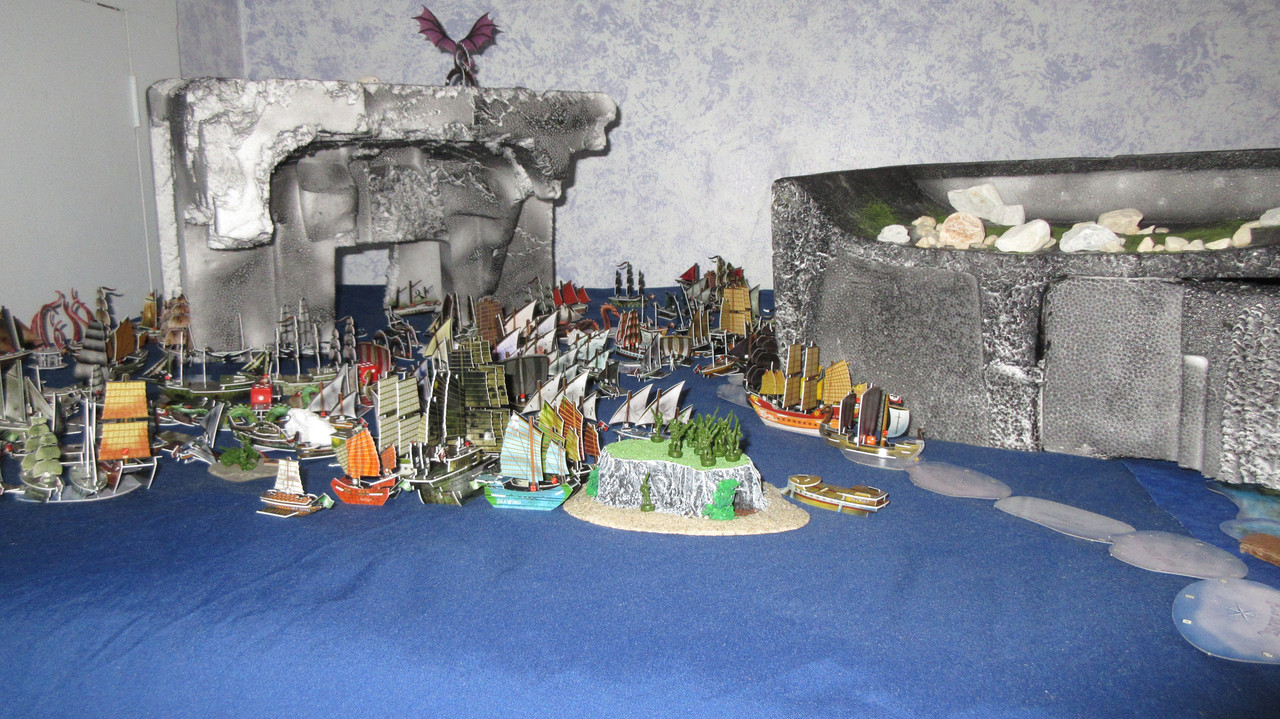 Here you can see the Tunnel, Kingdom, and Pirate lighthouse: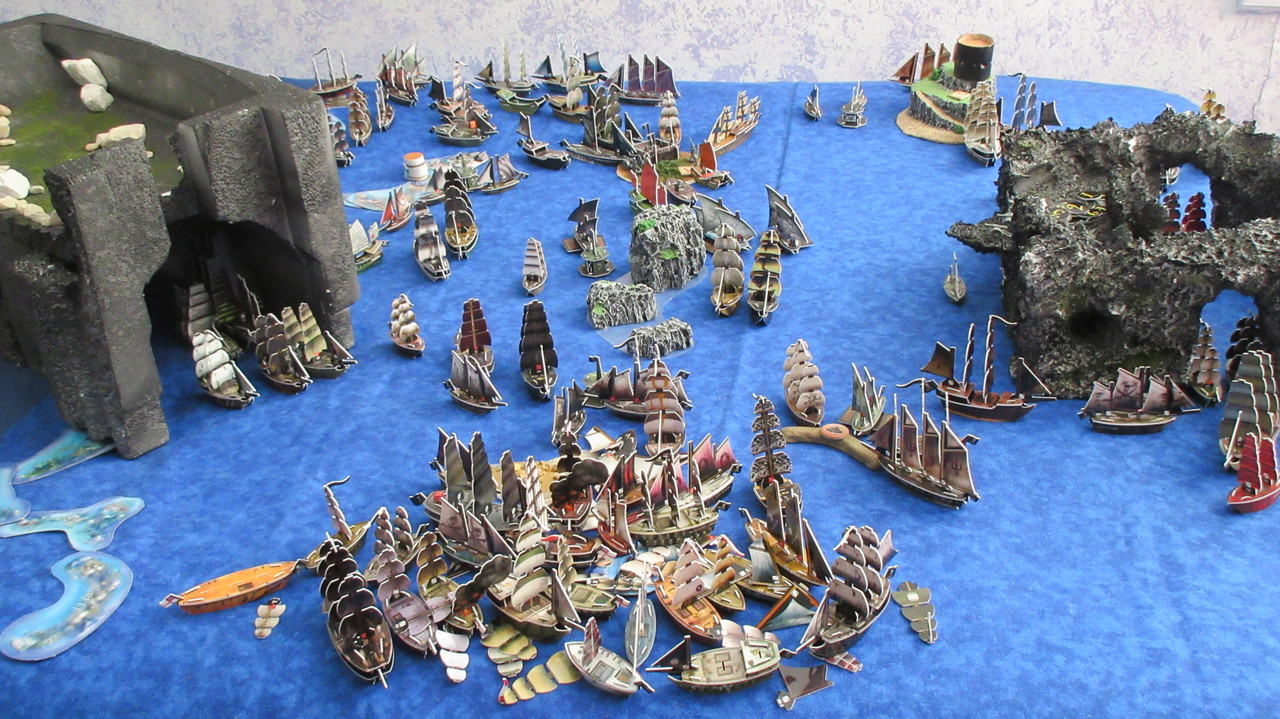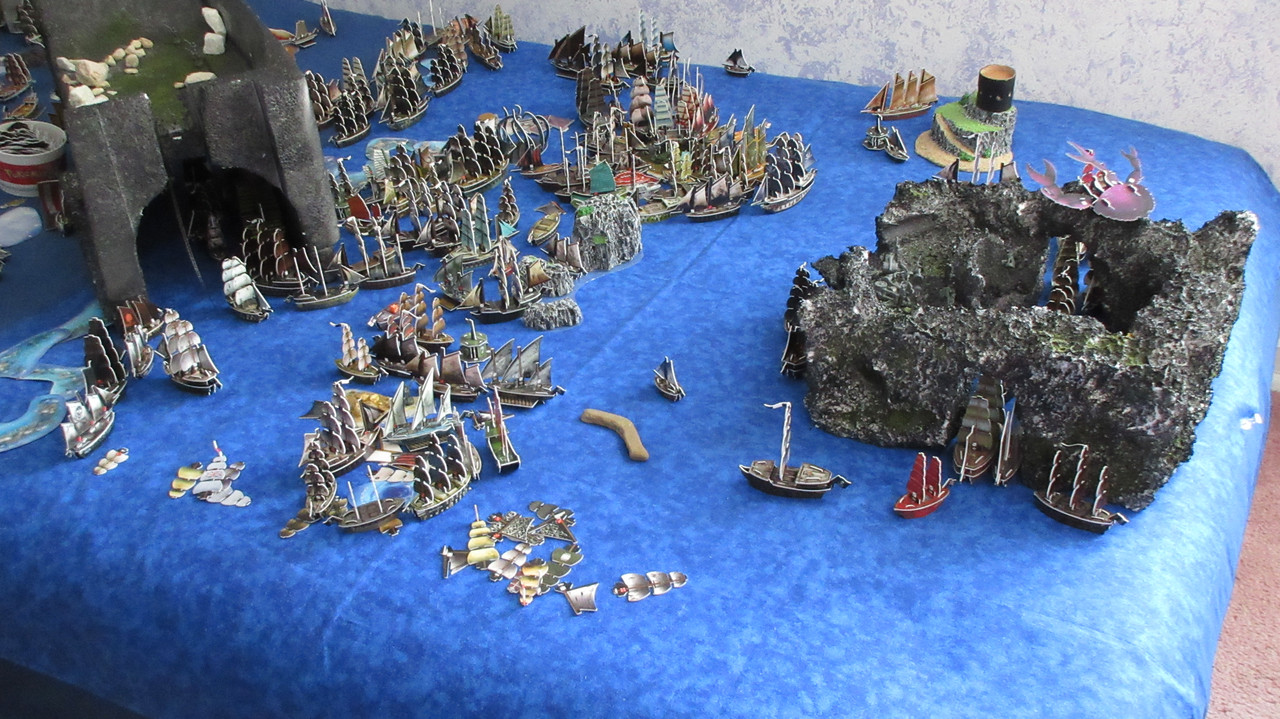 Kingdom and lighthouse: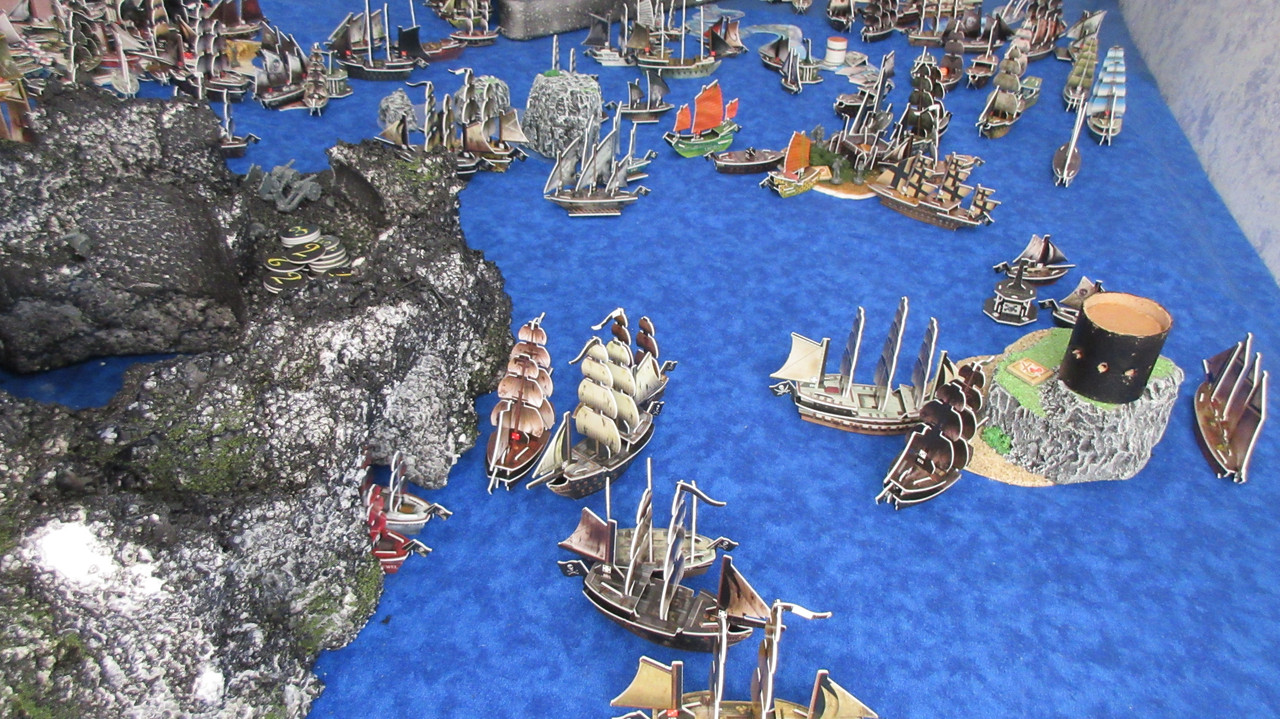 With fort: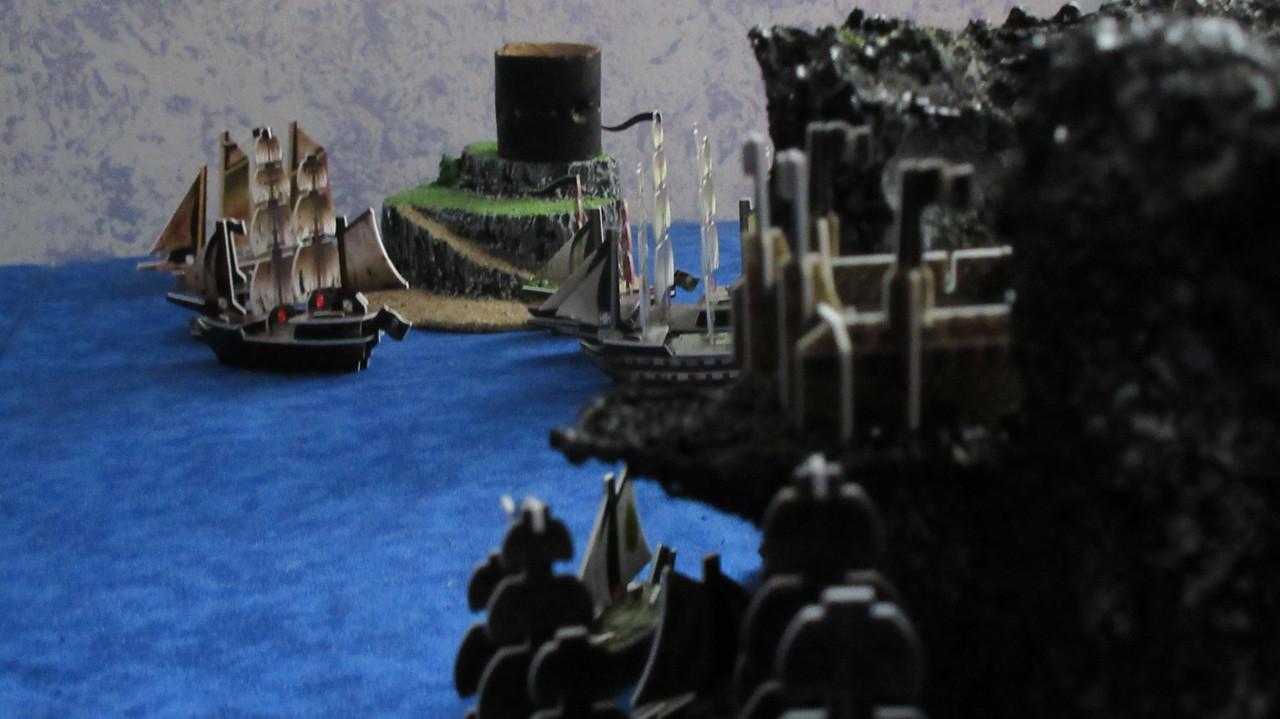 Kingdom of Heaven?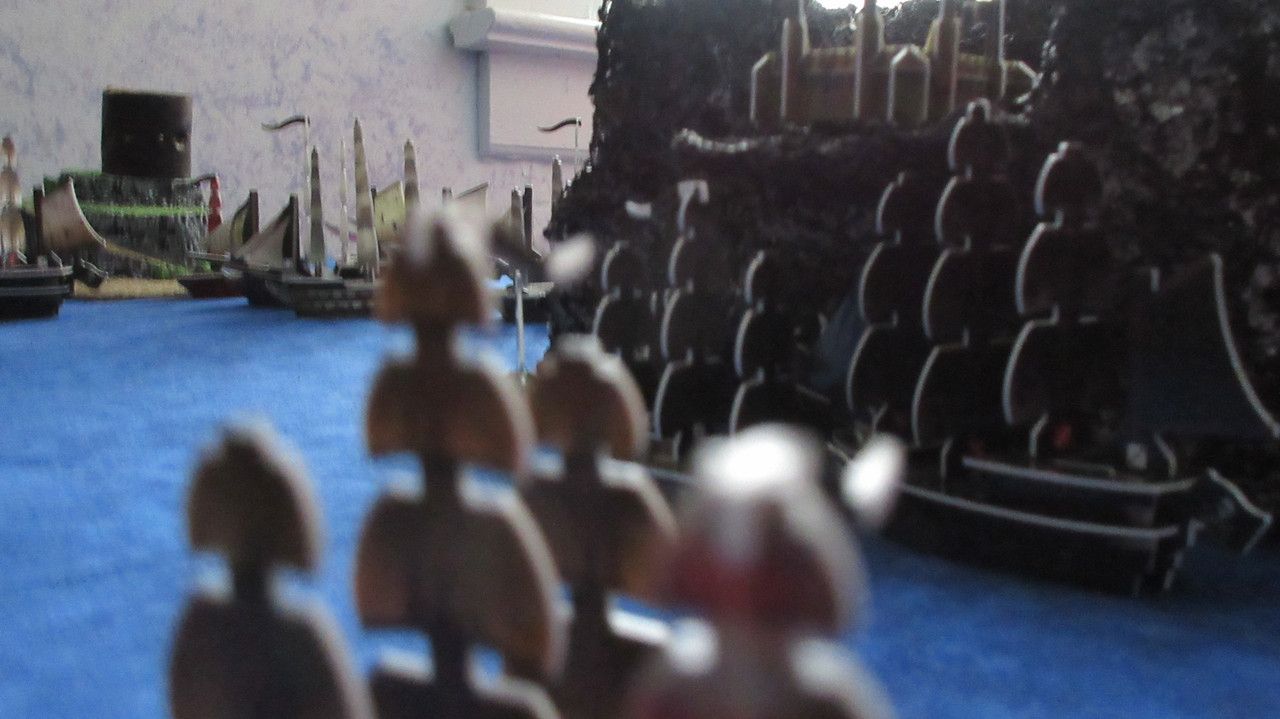 The Sea of Karkuda, showing the Castle, Hideout, and Harbor. (other stuff in picture (outside of the lighthouse) not to be considered for the contest!)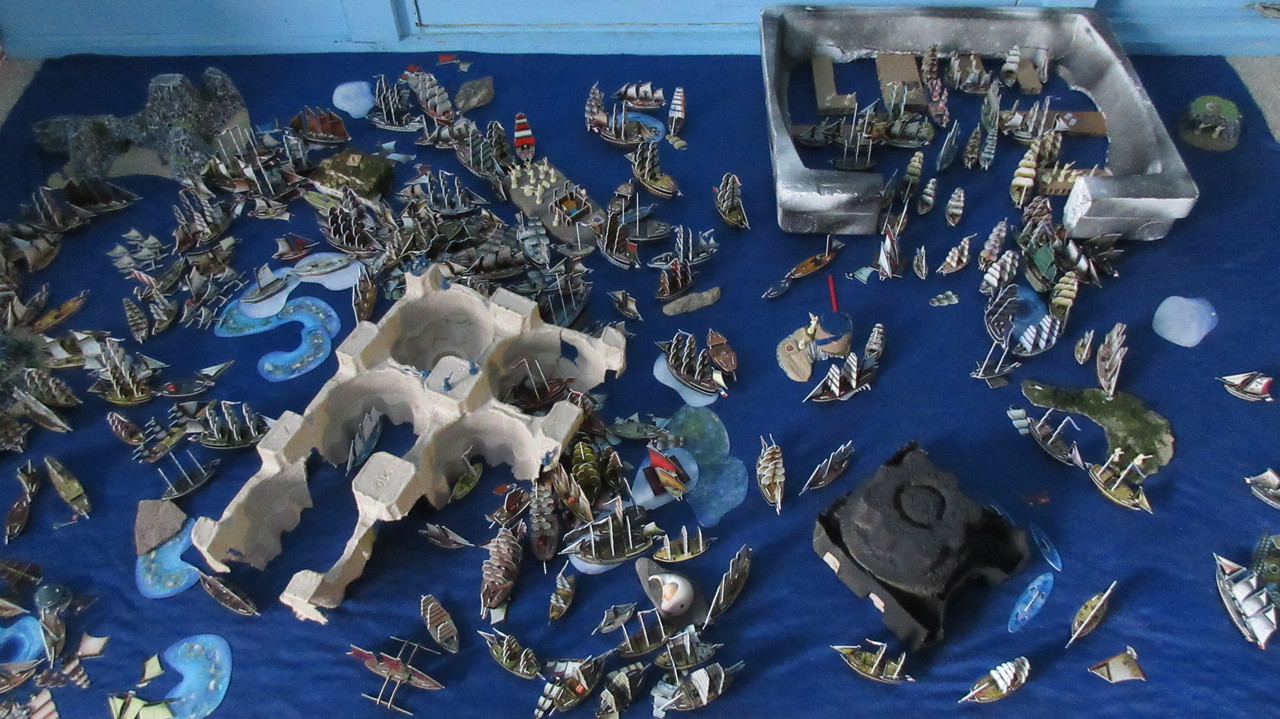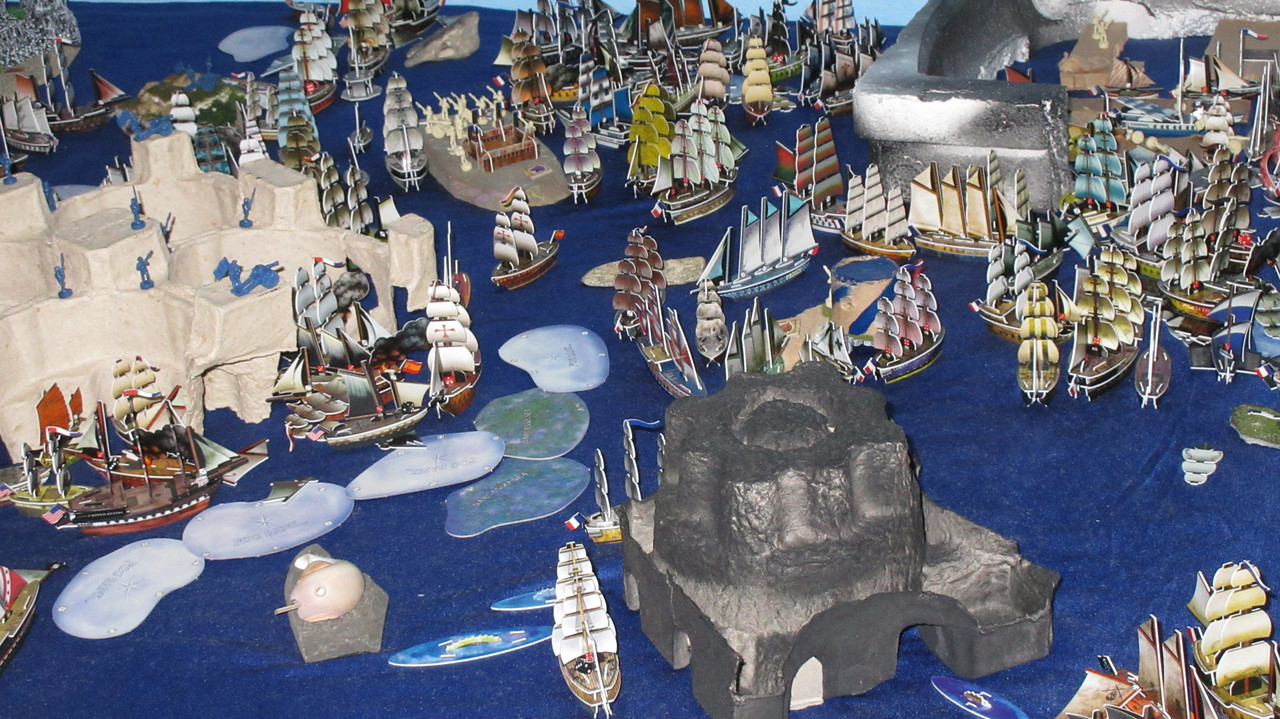 Along with the lighthouse: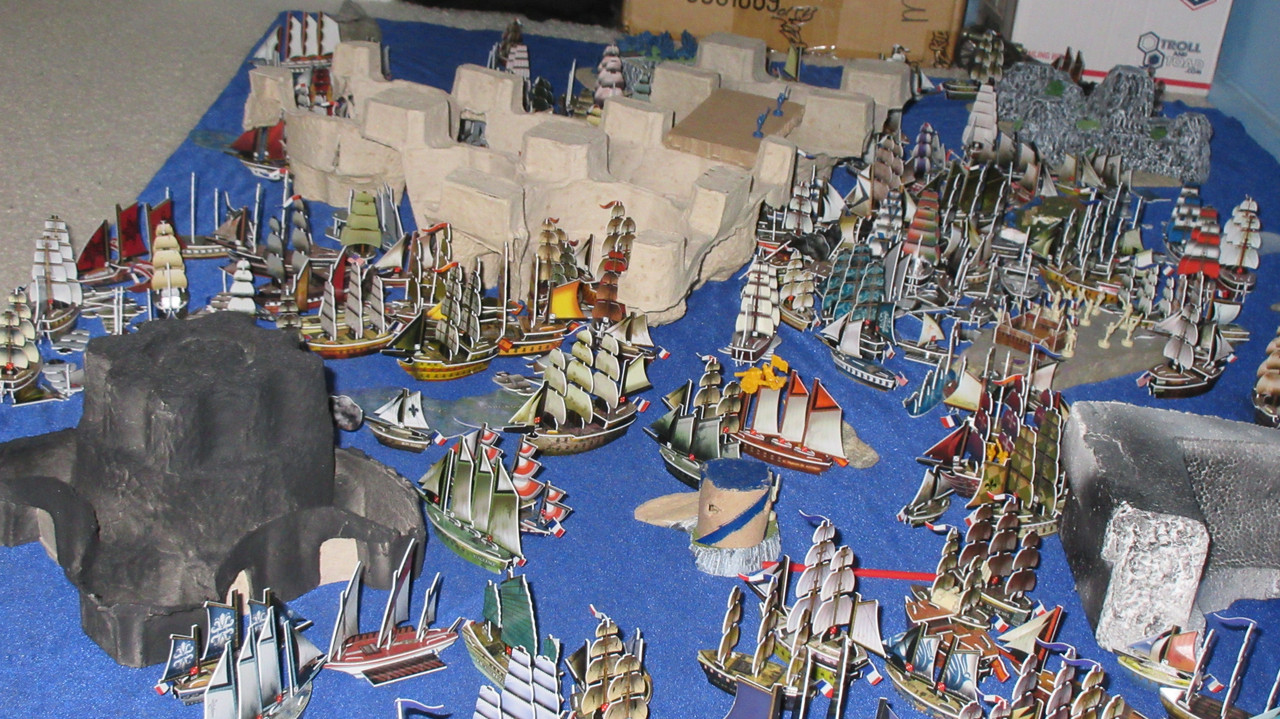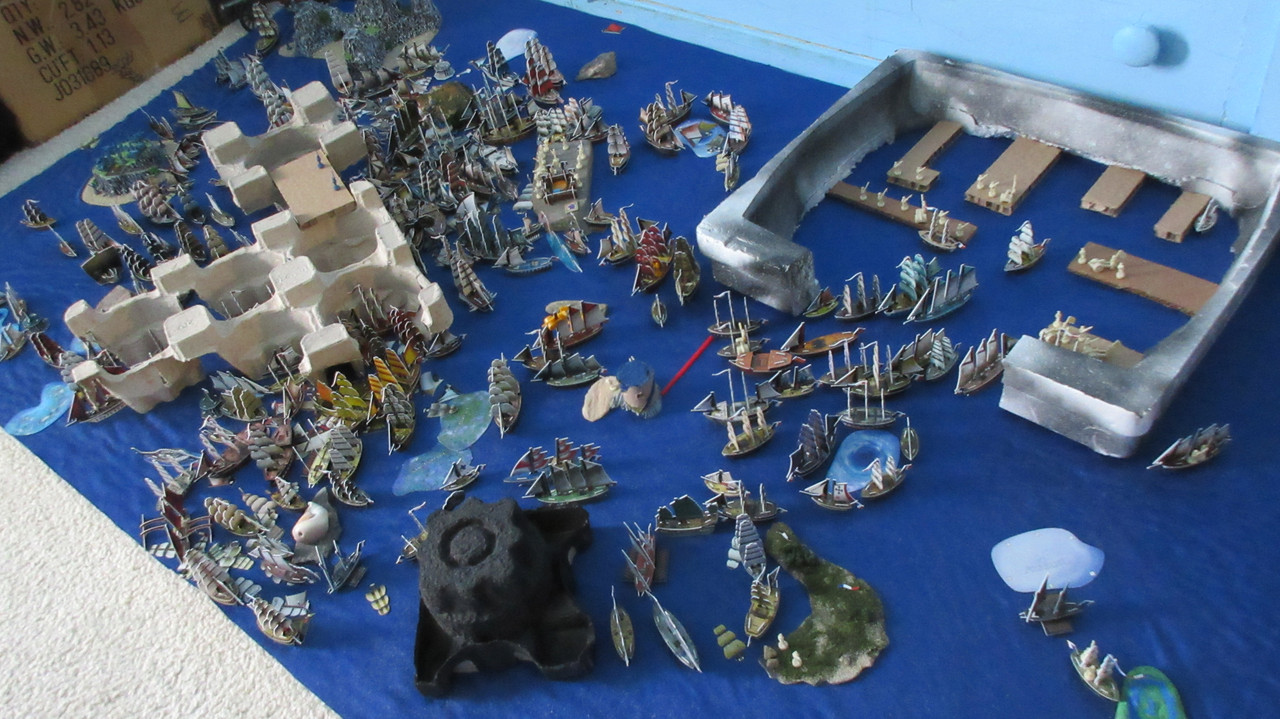 Another angle focusing on the Castle: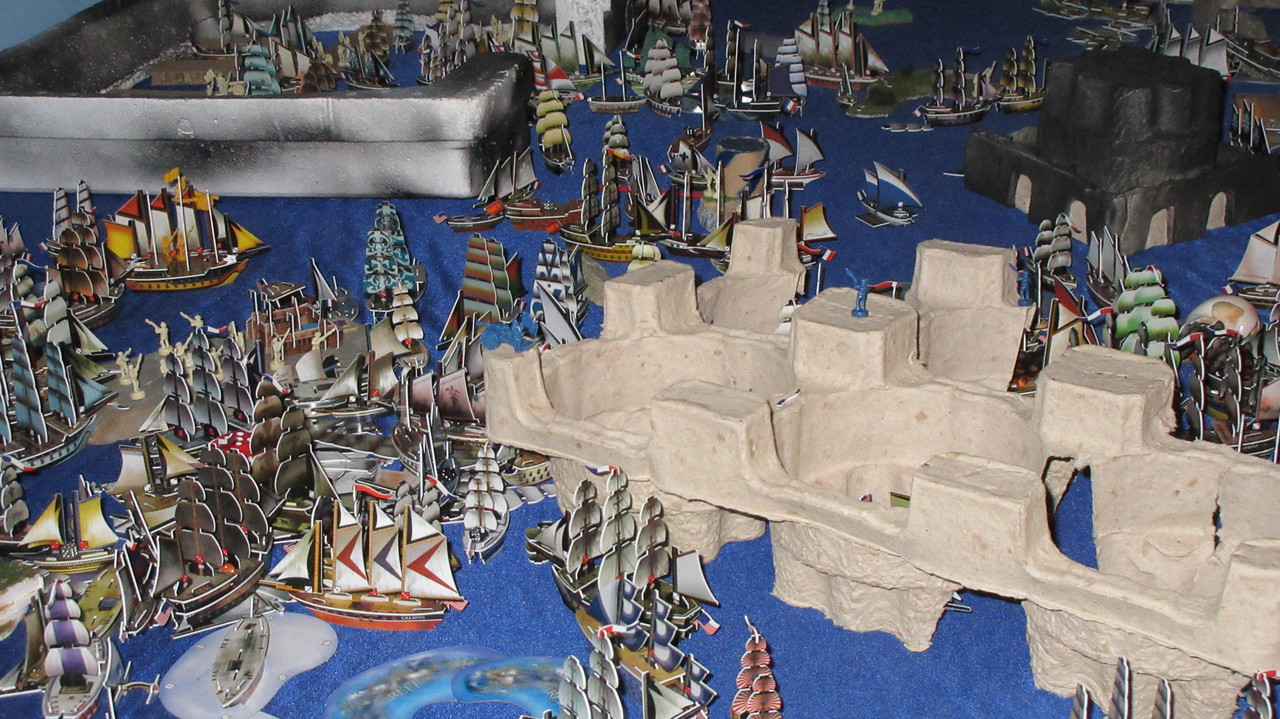 Some of my older stuff made in 2015!